West Coast Aquaculture (M) Sdn Bhd's grow up farm is located off Langgun Island, Langkawi, Kedah, Malaysia. It is situated in the Straits of Malacca sandwich between Langkawi island and Peninsular Malaysia.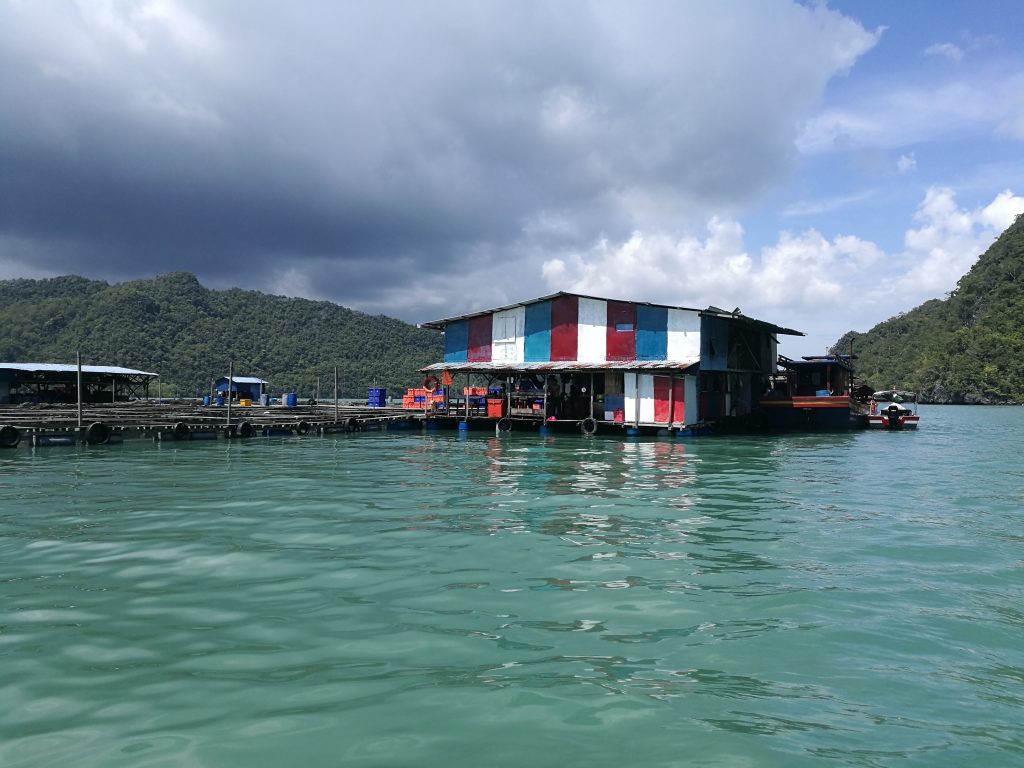 Wooden Cage platform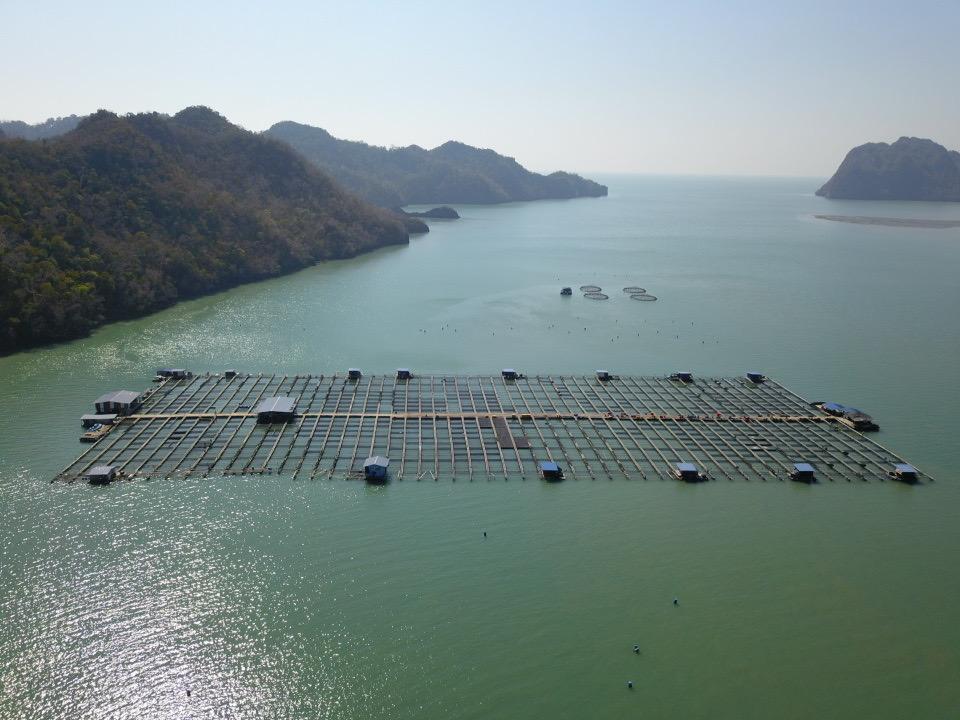 Aerial view of the wooden cages in the foreground and round cages at the far end.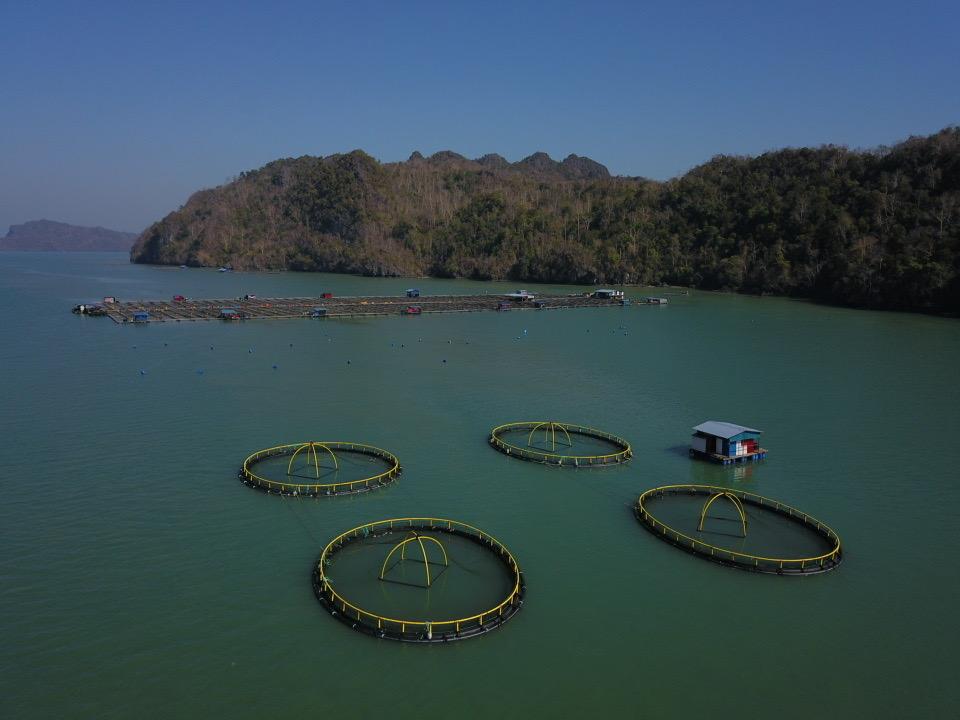 New round HDPE cages to be incorporated as part of our on-going expansion plan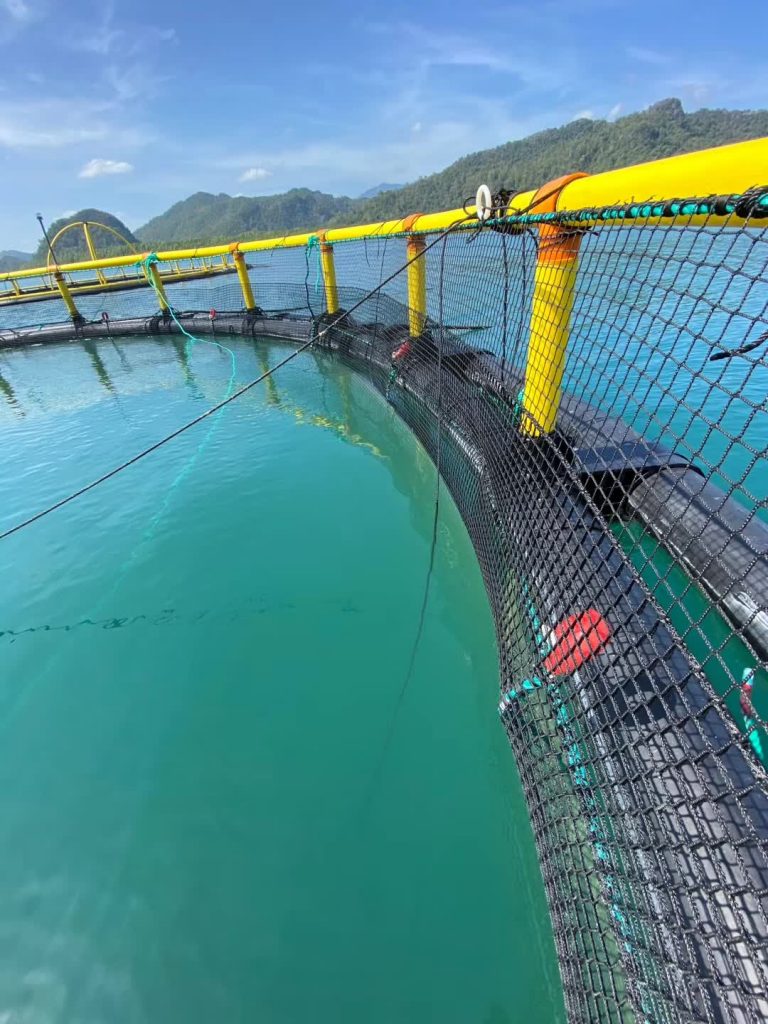 Section of the round HDPE cage